Located in Central America, nestled between Nicaragua to the north and Panama to the south, Costa Rica is a country full of natural beauty and warm, welcoming people. With an abundance of flora and fauna, pristine beaches, and stunning landscapes, this Central American paradise offers countless opportunities for adventure and relaxation. In this blog post, we'll guide you through some of the must-see attractions and activities that will help you make the most of your Costa Rican adventure.
Arenal Volcano National Park
Dominating the landscape of the region, Arenal Volcano is a breathtaking sight to behold. Hike through the lush rainforest trails, and be awed by the majestic volcano towering above. The park also offers natural hot springs where you can relax and soothe your muscles after a day of exploration.
Where to stay? Volcano Lodge, Hotel & Thermal Experience
Monteverde Cloud Forest Reserve
This incredible biodiversity hotspot is home to over 2.5% of the world's species. Take a guided tour through the misty cloud forest, exploring its diverse plant and animal life, and walk along suspension bridges that provide a bird's-eye view of this unique ecosystem. Don't miss the chance to spot the elusive, vibrantly-colored Resplendent Quetzal.
Where to stay? La Casa de la Montaña
Manuel Antonio National Park
One of Costa Rica's most famous national parks, Manuel Antonio is a must-visit for nature and beach lovers alike. With its picturesque beaches, lush rainforest, and abundant wildlife, the park offers a range of activities, from hiking and birdwatching to snorkeling and swimming in the crystal-clear waters.
Where to stay? Hotel Tres Banderas
Tortuguero National Park
Accessible only by boat or plane, Tortuguero National Park is a remote, jungle-fringed paradise. Home to a vast network of freshwater canals, the park is a haven for wildlife, including monkeys, sloths, and a variety of bird species. Visit between July and October to witness the incredible spectacle of sea turtles nesting on the beaches.
Corcovado National Park
For the more adventurous traveler, Corcovado National Park offers a truly immersive rainforest experience. As one of the most biodiverse regions in the world, the park is home to a vast array of plant and animal species, including jaguars, tapirs, and scarlet macaws. Explore the park on foot, or take a guided tour to get up close and personal with Costa Rica's incredible wildlife.
Guanacaste Beaches
The Guanacaste province is known for its stunning Pacific coastline, featuring a variety of beaches to suit every traveler's taste. From the lively shores of Tamarindo to the tranquil, palm-fringed sands of Playa Conchal, there's a beach for everyone in this sun-drenched paradise.
La Paz Waterfall Gardens
A short drive from San José, La Paz Waterfall Gardens offers a beautiful escape into nature. Wander along picturesque trails, marvel at the spectacular waterfalls, and visit the on-site wildlife refuge, which houses rescued animals such as jaguars, toucans, and monkeys.
With its rich biodiversity, friendly locals, and array of unforgettable experiences, Costa Rica is truly a must-visit destination for any traveler. Whether you're seeking adventure, relaxation, or a combination of both, this Central American gem has it all. Embrace the "Pura Vida" spirit and start planning your Costa Rican adventure today!
Where to stay?
Costa Rica in our photos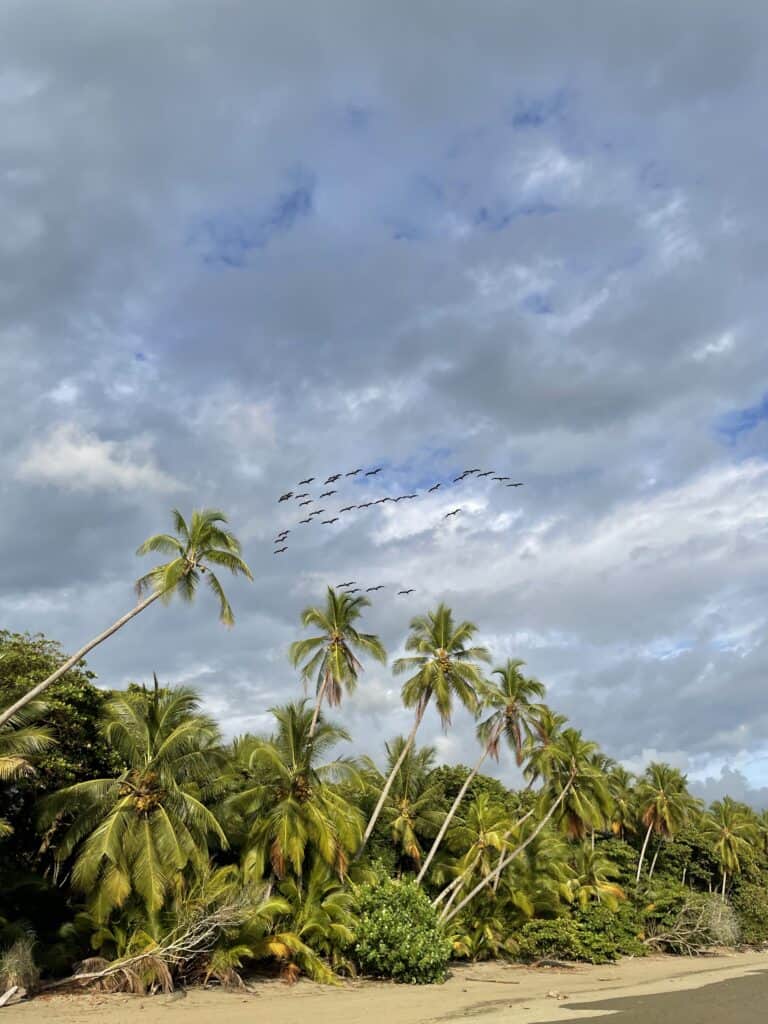 Check out my map with pins marking various places and cafes! https://goo.gl/maps/uWn1h7982Qib99dZ7
Hummingbird in Costa Rica